September 17, 2014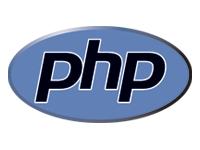 PHP Upgrade to 5.4

For better compatibilty (for transferring sites from one server to another), for security but also for better features, on October 15th we will be performing PHP upgrade to 5.4 on all our servers.

How does this affect me?
If you use a common application and do all its upgrades, this upgrade will not affect you. On Joomla, Wordpress, CS-Cart and other known scripts PHP 5.4 is compatible for over 15 months now, so even if you don't upgrade your site frequently but have made an upgrade in the last 12 months, there will be no issue in your website.

What is my current PHP version?
On the left cPanel column, on "PHP Version" you can see the current running PHP version.

I want to keep running under my current PHP version since I can't find my developer!
First of all let's mention that it is important to perform an upgrade on your application, since security issues in depracated PHP versions are not covered and they might cause you bigger problem. If you wish to continue running on an older PHP version, you must inform us via our Helpdesk so that we can transfer you on a server which is configured to allow you select your PHP version (from 5.1 to 5.6) with the security risk (if you select an older version) being restricted only on your account.

I would like to use PHP 5.5 or PHP 5.6, what can I do?
You may ask us to transfer your hosting account on a server which is configured to allow you select these PHP versions.

FrontPage Extensions Removal

Microsoft stopped supporting FrontPage Extensions for Linux servers in 2006. We anounce that on October 15th we stop supporting the FP Extentions on all our servers. Please notice that if you still use FP Extentions then your website is prone to many security issues and you must find an alternative way to manage your website. In case you continue using FrontPage please note that you will may upload your files over FTP but any contact forms, counters or other scripts will stop functioning.
As always, let us know if you have any questions!